Morris Garage: 1905 - 2005, RIP
Today an era has come to an end; MG has gone out of business. A once strong and vibrant auto manufacturer, they have finally succumbed to the legacy issues that had burdened them since the collapse of the British economy in the 70's. High labor costs, outdated factories, massive debt and the socialist policies of the old labor party in the 60's and 70's are part of the blame. The rest you can lay at BMW's door step for their "cherry picking" of MG a few years back. After all that they really didn't stand much of a chance.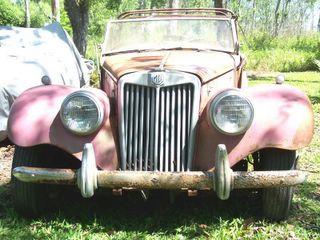 At least this MG stands a chance of being saved.


Now, with the fall of MG so to has fallen the last remnants of the British auto industry. England now joins countries like Mexico who assemble cars but don't "produce" cars.