Helen takes pictures
Just when we thought Helen's travels last summer was bad but this summer is out of control. She has spent 5 of the last 8 weeks in Asia. This time I asked her to take some pictures. Enjoy.


The entrance to Helen's hotel in Dehli.

Jelous of Helen at the Taj? Don't be, it was 109° with 92% humidity and she got heat sickness

Main gate at the Taj.

Animals and people in the river? Got to be India.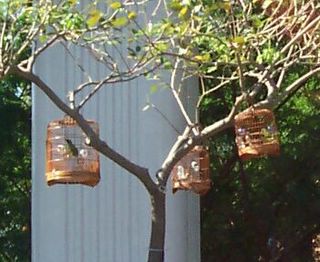 Birds, in cages, hung on a tree outside in Hong Kong. I guess PETA isn't everywhere yet.

The Leela Palace, Helen's hotel in Bangalore.

The view from Helen's room in Hong Kong.

View of Hong Kong harbour from the looby of the hotel.